Lighting is Everything! I love all the artistic uses of found object, re purposed things, and the creativity! The next time you start to throw something in the garbage...think about what it could be used for.
Tropical Fruit Mason Jar Chandelier - Upcycled Hanging Mason Jar Lighting Fixture Direct Hardwire - BootsNGus Lamps Rustic Home Decor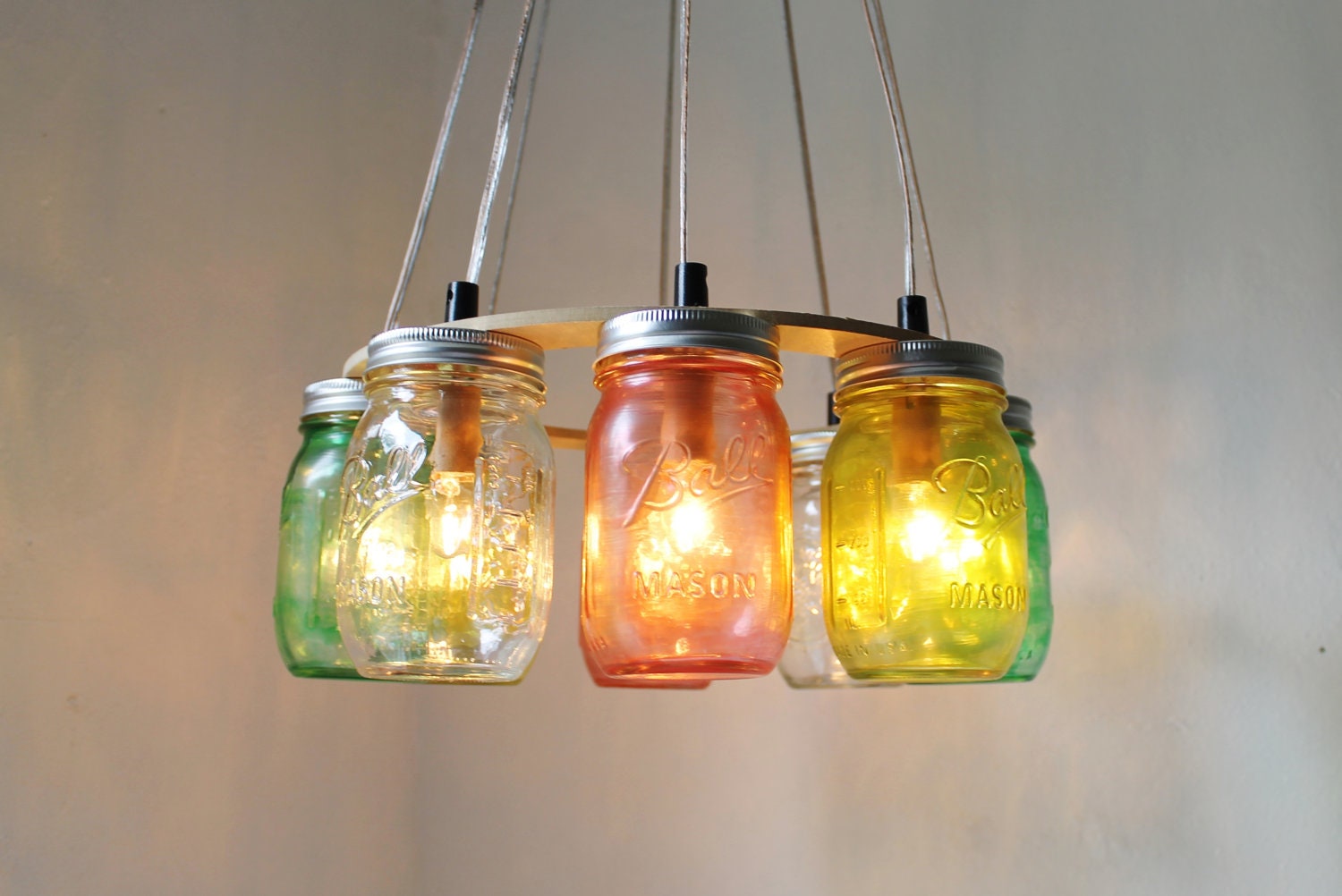 http://pinterest.com/southernelle123/lighting/
you can find a link to wiring mason jars for lights on my pinterest site.